Business services
Distica's business service provides assistance to around 4,000 customers nationwide. Each month, the Business Service receives over 10,000 orders, answers around 4,000 phone calls and 10,000 emails.
Distica's Business Service handles communications with clients, oversees the reception of orders, follows up on shipments and enters invoices. Distica's Business Service also handles the registering and management of exemptions; information relating to backorders; the reception, registry and processing of feedback, along with handling communications regarding returns, invoices, prices and discounts, as well as any other issues arising from clients or customers.
Distica's Business Service receives orders via three different channels:

Digital orders
Digitally via XML or EDI formats


Phone
Via telephone: 412 7520
Distica's service representatives answer the phone between 8:00 to 16:00 on weekdays.
Orders are registered into Navision and sent over to the Manhattan Scale warehouse management system, whereupon warehouse employees receive the orders and retrieve the products in question.
Distica receives digital orders from customers around the clock via Advania's messaging servers, InExchange and Sendill.is, which relay information to Distica whereby they are automatically registered into Navision.
EDI messaging has been used in Iceland for over 20 years and complies to EDIFACT standards, which have been adapted to Icelandic conditions to allow companies to send files digitally.
XML messaging complies with the technical specifications of Icelandic Standards (IST): TS-136 in terms of digital invoices and TS-137 in terms of credit invoices. For more information regarding e-commerce visit Icepro (www.icepro.is); the Icelandic Committee on Trade Procedures and e-Commerce; and the website of Icelandic Standards (www.stadlar.is).


Clients interested in conducting e-commerce with Distica are kindly asked to send an email to sala@distica.is.
In the event that pharmaceuticals and products are not in stock, backorders may be placed. In such instances, the relevant product ID is entered into a special backorder registry in Navision, where information regarding the order is stored, i.e. when the order was placed and what pharmaceuticals or products were out of stock at the time.
Backorders are updated as soon as new information regarding possible shipments is received, e.g. estimated date of arrival, delays or other pertinent information relevant to customers. Customers may also request regular e-mail overviews of their backorders. It is also possible to access a waiting list of pharmaceutical products on Distica's website.
In certain instances, medicinal products and other products may be returned to Distica. In such cases, special rules apply. Reasons for returning a product include: the medicinal product has expired; the product has an imminent expiry date; the medicinal product has been deregistered, damaged, or is defective; the medicinal product has been recalled; the product was ordered by mistake; incorrect fulfillment of order; or the product was damaged and that damage may be traced back to transportation.
Returns shall be registered into Distica's returns system (ES), which customers can access through Distica's invoice portal. When a return is registered into the system, customers receive an ES number that serves to identify the return. If customers do not have access to Distica's ES system
they can request access by contacting Distica's business service by sending an email to sala@distica.is.
Customers who are unfamiliar with the ES system must fill out Distica's returns form, one form per each type of return.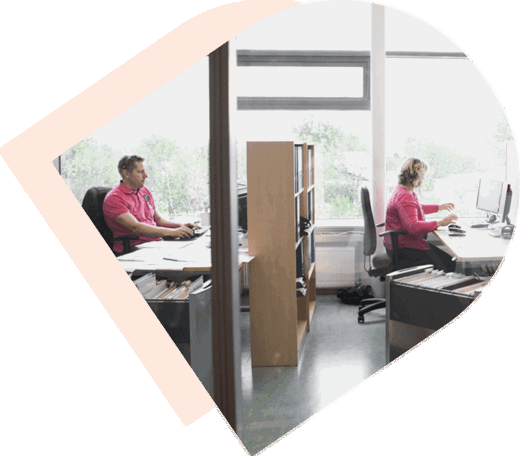 Questions
Distica's Business Service responds to all inquiries that relate to orders, backorders, prices, commercial conditions, shipments, returns, fees and invoices, while also responding to comments or complaints from customers. The Business Service also responds to pharmaceutical inquiries and relays them to authorized dealers, while also registering and responding to inquiries regarding the security features of pharmaceutical products in accordance with the EU Commission's Delegated Regulation 2016/161 that took effect on February 9th, 2019 in Iceland. Inquiries sent via email sala@distica.is are answered on weekdays between 8–16, inquiries by telephone are answered on weekdays between 9:00 and16:00.
Invoices
Invoices are sent to Distica's customers digitally. Customers may also request invoices in print for a fee. Distica's Business Service responds to comments regarding invoices, terms of payment, corrections and other matters pertaining to customers' payments to Distica. The Business Service also sends payment overviews to customers, upon request.
Shipments
Distica's Business Service monitors the temperature of pharmaceutical shipments during transport outside of the capital region and registers all temperature-related deviations during transport. Distica uses wireless Controlant data loggers that relay information to web interfaces, which are monitored by Distica's service representatives. Distica's Business Service receives and responds to all inquiries and complaints regarding the distribution of pharmaceutical products and other products to customers. In the event that a product does not arrive on time, in the quantity specified and in the right condition, the customer can contact a service representative who then registers the complaint and relays it to the relevant party. When the cause has been determined—whether it regards delays, non-arrivals, missing or redundant products, or damages—the service representative informs the customer of a possible solution and takes the necessary steps with regard to invoices or credit invoices.